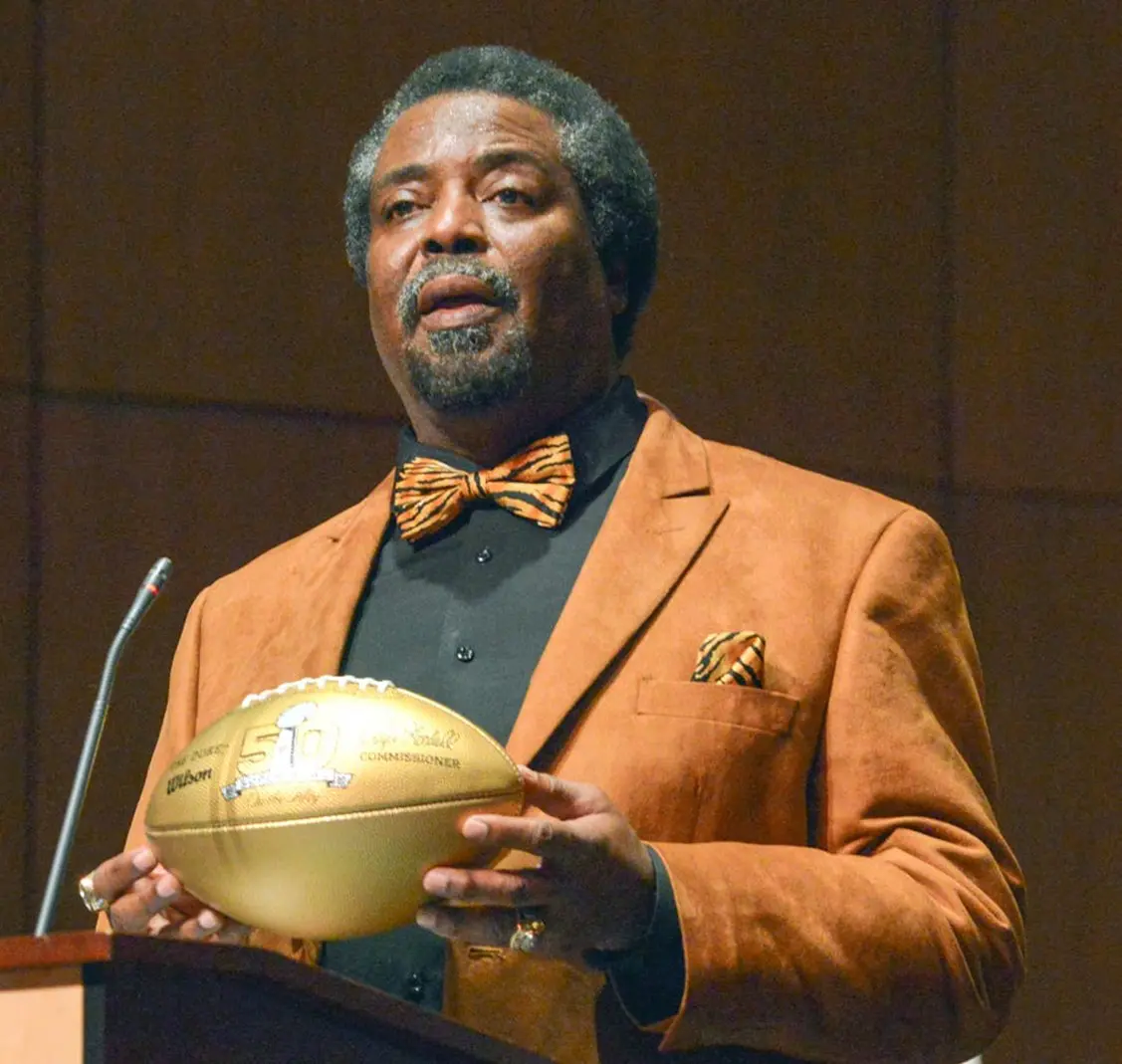 Tony McGee- Bio
Tony McGee played 14 years as a defensive lineman in the National Football League (NFL) with the Chicago Bears (1971-73), New England Patriots (1974-81), and Washington Redskins (1982-85). He was a nominee for the Pro Football Hall of Fame in 1994. While with the Washington Redskins he played in Super Bowls XVII (1983) and XVIII (1984), winning the Super Bowl in 1983. He attended college at the University of Wyoming where he was a part of the nationally known Wyoming Black 14. https://www.black14.net/ He finished his college football career at Bishop College.
He is the Founder and host of the longest-running minority-owned sports talk show in the Washington, D.C. region. The television show is going into its thirty-seven season of broadcasting excellence. Over the years, the show has partnered with various charities, like the Veteran Administration, The Marrow Foundation, Healthy Babies Project, the Capital Area Marine Corps Scholarship Foundation. One of Tony's most beloved initiatives was establishing the Tony McGee Pro Football Plus Minority Scholarship program in 2003. The program provides high school graduate's financial assistance.
Tony is a motivational speaker for a wide range of organizations. He has been a guest speaker for the U.S. Navy in Guam and Japan and participated in football camps for the Armed Services in Germany.
Tony has also worked as an analyst for Howard University Football team on the Bison Express internet broadcast from 2003-2008. He was an analyst for Grambling University from 2009-2010. He currently is an NFL Uniform Inspector.
Tony embraces family, sports, and making a positive imprint in communities.